Just having a great game isn't going to guarantee success unless you also market that game, such that it reaches the widest possible audience. Most game developers spend countless hours trying to perfect their animations, sound design, widgets, characters, etc. but are shocked when their game doesn't perform all that well upon release. In a hyper-competitive marketplace where literally hundreds of new games launch daily, you can't expect one to stand out amongst millions of other games. You aren't going to acquire new users unless you show them what is unique about your particular game. And in order to do that, you must promote your game with a clear marketing strategy in mind way before you even start development on the game itself.
Most low budget development teams cannot afford to spend large amounts of money on marketing or PR campaigns. Besides, you don't know just yet how people will react to your game when it launches. Soft launch data analytics can help with predicting the viability of a game, but for now, let us assume you're working on a limited budget and have no clue if people will even like your game. So why should you spend money on ad networks, before testing stuff out? Well, we have some good news for you- marketing your game doesn't have to cost a fortune. Here are 20 easy marketing tips for you, that are absolutely free!
Presentation Drives Sales
What is the first thing you look at before purchasing a product on Amazon? That's right, the pictures of the product. Surely you also read the product description, but without any high-quality photos, you will likely lose interest in the product. The same philosophy applies to a video game on any online marketplace such as Steam or GoG. Screenshots give information on the graphics, user interface, progression system, and much more. Potential players will download your game if the screenshots look good, otherwise, they will just pass on to another game.
Screenshots are also a key factor in Store Ranking Optimization, alongside keywords and key feature explanations. Based on research done by Statista, screenshots make up 75% of game listings in search results. Split Metrics claims that enhanced screenshots can improve the chances of a user downloading your game by over 30%. Before reading your game description, potential users will set their eyes on the screenshots. Use this opportunity to attract their attention, and convince them to download your game. You can also experiment with localized screenshots for specific regions like China and Japan, where English isn't the primary language.
Create A Blog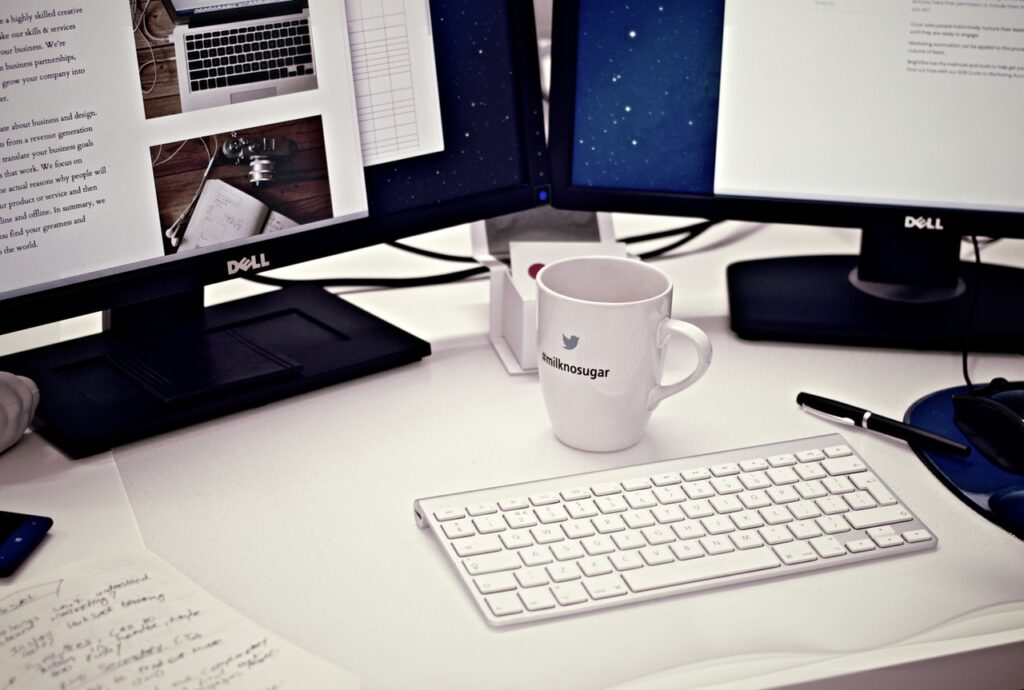 A developer blog allows you to bring a new aspect of communication with the users. You can share the story of how you made the game, and link various articles or interviews from different sources to share valuable content with your users. A blog is a platform where you can share information on gameplay mechanics, features, and provide tips on how to play the game. And most importantly, this blog is where you feature notes on important game updates. You can tell the user what is coming in the next patch, or you can give them little sneak peeks of special time-limited events. According to Social Media Examiner, 66% of marketers used blogs in their social media content for 2017.
Store Ranking Optimization
This should be the very first thing you do to boost your game metrics. Store ranking optimization is an aggregate of various strategies, and focusing on it will help your game rank higher. Kind of like SEO for search engines, store ranking optimization consists of keyword analysis and it is designed to improve the review score/ ratings for your game. Everything from the game title to pricing is included in this. Optimizing store ranking for your F2P game will help with user conversion rates as well, and you will have a higher chance of reaching new players.
Almost half of all iPhone users in the U.S. find new games through the search function in the game Store. To optimize search rankings for your game, you must put some thought into the keywords within your game name and description. Use relevant keywords that convey the essence of your game, this should put your game higher in search results. Other ranking factors include Icons, screenshots, ratings, and reviews.
Come Up With Promotional Offers
Let's say you open up a new street food stall in the neighborhood, and you are extremely confident in your product. But there is one problem- there are about a dozen other vendors right next to you who offer similar products. So how do you entice customers to choose your service over theirs? One way is to set up a special promotion where all your food is on a 30% discount for the first week of business. This is a great way to give users a taste of your dishes and gain new customers despite tough competition from well-established food vendors.
Now, do the same thing with your game. Give new users a bonus in-game currency or a special discount price for certain items within the game. This creates a competitive advantage, by lowering the price of entry compared to rival games. You can do this with both free as well as paid games. Try coupon code giveaways or setup free trials of premium features within your game for a limited time period.
Interact With Your Players
It is important to understand that your players are valuable customers who chose to play your game from the several thousand other options out there. If they post a review or ask questions, you must respond as quickly as possible to as many players as you can. Building a relationship founded around trust and mutual respect will earn you new customers since your current players who are satisfied with your response shall recommend your game to their friends.
Everyone likes a game developer who listens to feedback. Add-on value in the form of customer support is crucial in today's hyper-competitive environment. If you don't respond to your players, they can simply migrate to another game.
Create A Trailer / Demo Video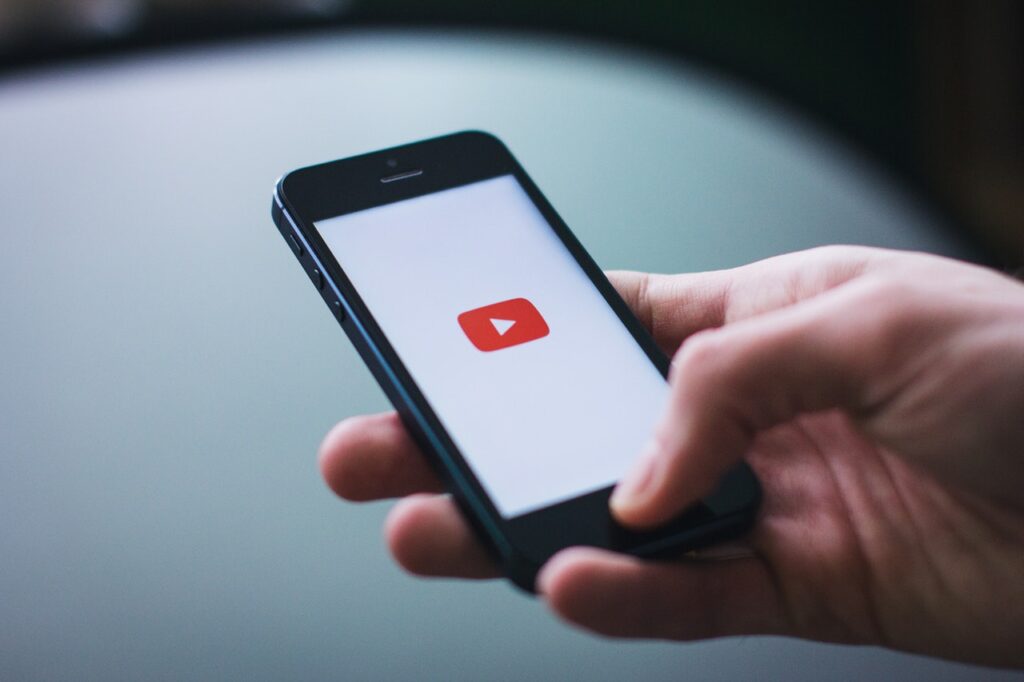 A short and sweet 30-second footage of gameplay that explains the core concept of your game will act as a showcase for players who want to understand what you're offering. Screenshots and game descriptions can only do so much. Videos are a much better way of communicating with your potential customers.
You can try to tell a story through the video, and people can share it across social media platforms. Focus on the important stuff, and try to sell your game by showing what is unique about it. How does it play? What are the animations like? All this information will be on display through your promotional video/ trailer.
Build A Landing Page For Your Game
If you want to convert visitors into players, you need a landing page for your game. Your landing page should be clean, simple to navigate, with enhanced screenshots and demo footage of the game right there for the visitor to observe. Include download links for various stores such as Steam or Humble Bundle, so users can immediately check out your game. You can also include social sharing features on the landing page, so anyone who likes your game can share it with their friends on Facebook and Twitter. But make sure that the download links are given larger buttons compared to the social sharing links. Another great thing you can do on this landing page is to share reviews from the press, along with ratings from players.
Look For Influencers
PewDiePie is the world's largest Youtuber with a subscriber base of nearly 97 million. What do you think will happen if he talks about your new game for 30 seconds at the beginning of a video? It will go from just another grain of sand on the beach, to one of the most trending games in the store. All the large developer studios have a social media presence, and they utilize influencers to get their content in the minds of millions.
It is important to reach out and find influencers who agree with your values and support your vision for the game. Aligning interests will sometimes result in promoting your game for free if they like it. Set up cross-promotion campaigns with influencers. You share and retweet their latest content, while they feature your games in their videos or social media posts. According to Collective Bias, 30% of customers are more likely to use a product recommended by non-celebrity bloggers.
Use Social Media To Promote Your Game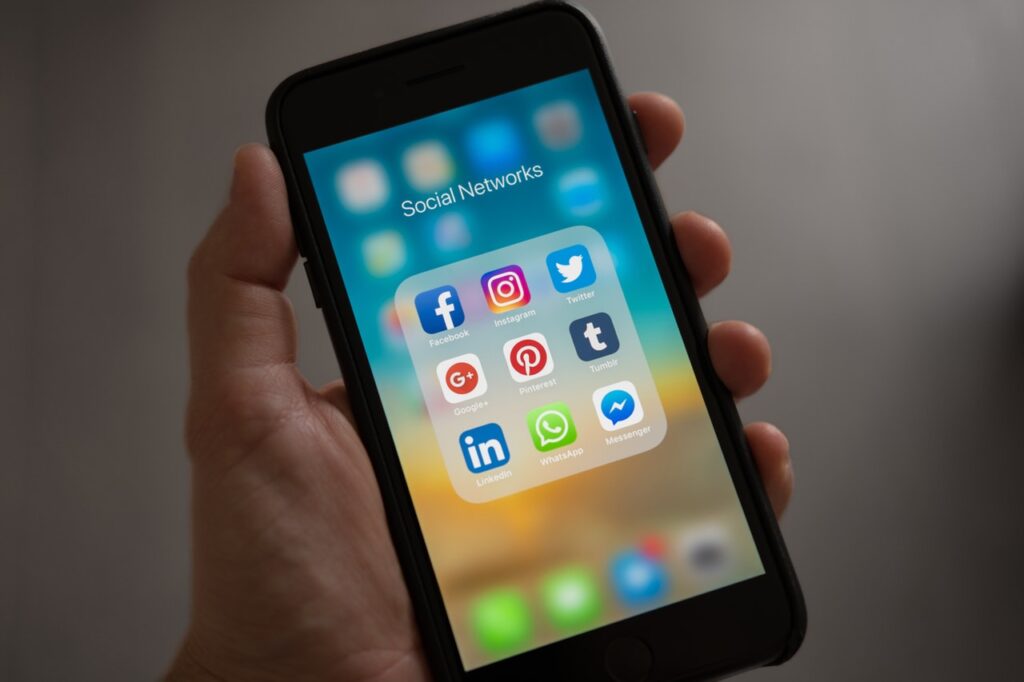 This one is extremely simple and barely takes 30 minutes each day. You should organize a social media presence for your company. Post updates, info on new game releases, etc. on your social media pages. Get yourself on Facebook and Twitter, those are the two largest platforms being used by promoters to market products. Despite the huge number of companies that have social media pages these days, it is still quite underutilized as a marketing platform.
Don't just post once a month, because the average Facebook page post is viewed by just 16% of the fanbase. But if you post 6 times a month, you can reach almost 90 percent of people who are following your page (theoretically at least). And that's not all, you can use your social media to interact with players and answer their queries. Just like you would on the review section of Google Play, except it is much easier to post and share reviews on social media compared to a game store. Thank people for their comments and shares, retweet their tweets. This way you can build a loyal social media following and get your game out to a much wider base of people.
Join Facebook, LinkedIn Groups
Creating a social media page for your company or game isn't enough. In order to truly boost your social media presence as a game developer, you must join different Facebook/ LinkedIn groups with the same interests. The best thing about joining groups is that you gain much more than just promotion for your game. You also get to build networks with entrepreneurs and like-minded developers who might give you some great advice on game development.
Most groups have rules against self-promotion, so don't go around pasting ads for your game on their page. Search Facebook, LinkedIn, and Reddit for developer communities who will provide you with feedback, indirectly helping you to promote your game. Build relationships with other game devs, and they might even agree to a cross-promotion deal.
Get Free Publicity From The Press
Before you reach out to game journalists or game review sites, compile a list of everything they will need to promote your game. This includes a summary to describe what your game is all about, and who it is intended for. Make sure to talk about the value of your game, why it stands out from the rest and how you developed it. Make sure to include screenshots and a demo video. If you write a compelling story, the press is more likely to give it a priority in their coverage. Content writers are constantly looking for new stories, so be prepared to see your game featured on review sites or tech portals if you are confident in the quality of your product.
Let Bloggers Review Your Game
Very similar in concept to using influencers for promotion on social media. Except, you don't have to target the mass audience. Just focus on blogs that generate content within your specific industry, which in our case is video games. Research has shown that many people find new games through Google searches, so if your game is featured in any one of the top 5 blogs it will get a ton of traffic. Use coupons and promotional in-game currency to help bloggers review your game more easily. You can also try to buy backlinks mentioning your product in their blog, and feature these links on your own blog/ game landing site.
Attend Conferences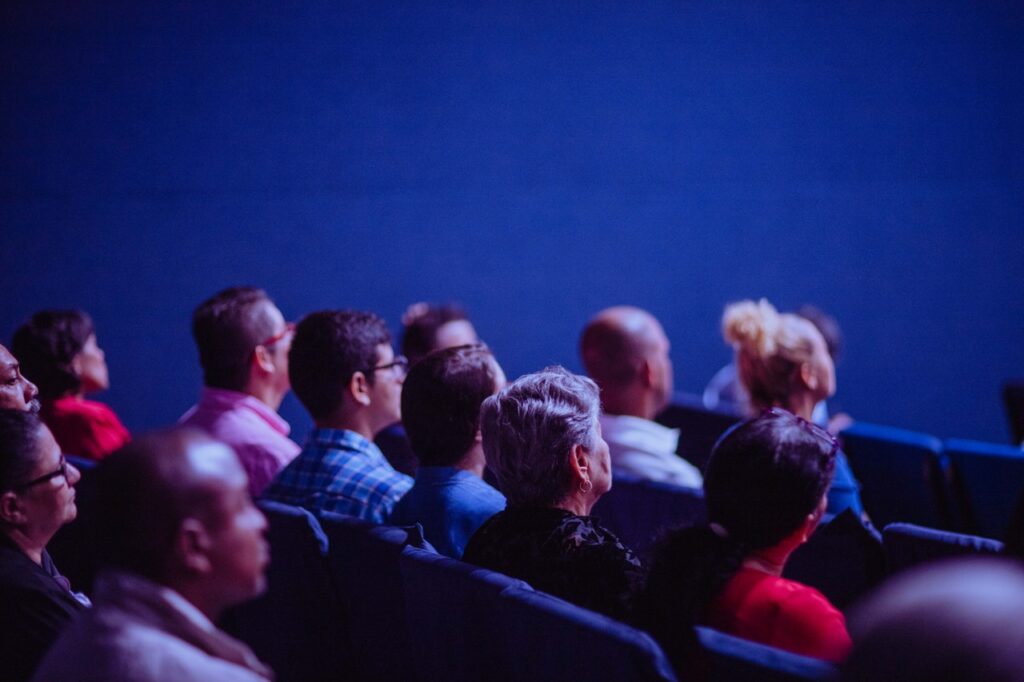 Think of it as joining a developer group on Facebook, except you can meet people from the group in real life. And the best part is, you can directly promote your newest games just by speaking to everyone you meet. You can even recruit customers locally, by handing out business cards containing a link to the store page for your game. Try handing out business cards to influencers at big conferences, and request them to provide feedback for future improvement. This way you create an organic relationship with people, while also getting free feedback on how to improve your game.
Cross-Promote Your Game
As a developer, unless this is your first time, you should have a couple of other games already published on the store. What you can do is show ads for your other games within a new release. This will entice existing players to try out your collection if they already like one game from it. Display download links to your other games at the end of a level or a play session. You can entice players to try them out by offering promotional items or in-game currency in exchange for a download.
Get Featured On Game Review Websites
If you can get your game featured on a top-ranking review site, it will provide a massive boost to new user traffic. Very similar to getting your game featured on blogs, you have to pitch your story to the content writer or editor. Before submitting your game to the website, make sure it fully optimized and free from any glitches or bugs. You don't want a massive review site providing negative coverage for your game, that would instantly kill all hopes of success in the store. Gamasutra, Polygon, and Kotaku are some of the top games journalism sites where you can feature your game.
Roll Out Regular Updates
If you roll out updates constantly, it gives players a sense of security in the fact that their game will be supported and improved upon for a long time. When developers listen to feedback, implement balance changes, and roll out updates for the graphics, it helps bring in new players. Existing players feel you've added even more value to a game they already like and will use the social sharing buttons in your game to invite friends and family.
Constant updates also help with game retention and will create a nice image in the eyes of reviewers who feature your game on their website. There is a sense of anticipation that comes with big updates, and just this hype can attract new players by itself. Games with developers who respond to feedback and roll out constant updates tend to rank higher in the store.
Create An Email Signature That Links To Your Game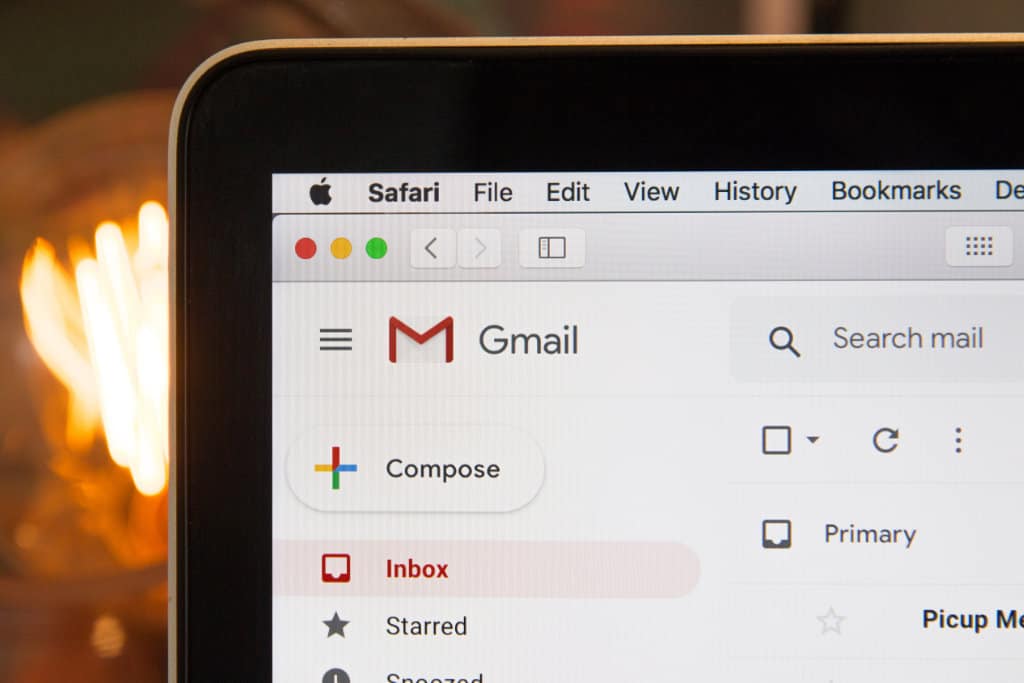 One of the best techniques to boost your game downloads for free, all you have to do is include a link to your landing page in the email signature. Research by Email Studio has shown that 91% of people check their mail daily. Even if half of these people glance at your email signature they count as potential visitors to your game download page. If you have 5 people in the team sending 20 emails per day, that is 700 potential players you're reaching every week or over 2800 per month.
Tie-in Reviews From Game Journalist Sites
You constantly see these highly popular games featured on the front page of gaming websites such as IGN or PC Gamer, winning awards such as "Game of The Year", or "Best Arena Shooter", etc. These websites also feature lists such as "Top 20 Sports Games on Steam", which is usually a compilation of the highest-ranking games in that genre that are available for purchase on a specific storefront.
Reach out to games journalists and get your game featured on their website. Then, use this opportunity to tie in their review alongside the game description in any store of your choice. You often notice professional reviews from large games journalism sites placed strategically on the product page of games on Steam. A nice example of that is this Steam page for Shadow of the Tomb Raider. Notice how reviews from IGN, Hardcore Gamer, and PC Gamer are located right underneath the "recent updates" section.
Integrate Community Features
The most popular games have some sort of built-in community features such as friend lists, in-game messaging, screenshot capture and sharing, mod support, etc. To create a truly engaging experience, you must empower your players with ways to socialize and express themselves. The option to customize their profiles, and the ability to share tips or guides with newbies. Setup a specialized website dedicated to your game, with a community forum and links to Discord servers/ subreddits.
Publish Your Game On Multiple Stores
We all know about Steam, it is the biggest digital distribution platform for PC games. But there are more online stores out there such as GoG and Humble Bundle. Most of these sell Steam keys for games, and some like GoG even offer DRM- free versions of games. The benefit of submitting your game to multiple storefronts is that each one offers a unique set of features and benefits. And each store will rack up a steady stream of downloads. If you're an indie dev releasing a PC game, here is a list of alternatives to the Steam store- itch.io, Game Jolt, humble bundle, and GOG. For Android developers, here's a list of popular alternatives to Google Play- Amazon, Slide Me, Mobile 9, Getjar, Mobango, game Brain, gametoide, Xiaomi, and Baidu.
Conclusion
Our free game marketing tips should help you boost the metrics of your game significantly. Remember that you must devote a larger portion of your time towards developing fun and engaging game first, only then will these marketing strategies show results. If there is anyone tip that we value the most, it is Store Ranking Optimization. Constantly tweak your game metadata to improve search ranking within the store. Investing in Ranking Optimization is a long term process and it may not show results immediately, but the effects can be felt down the road as your game matures. For mobile devs, there are 3rd party tools to assist you with this, and you can check out this list to understand more about the services they offer
There are definitely more free marketing techniques out there, so do your research and remember to try out all the stuff we listed here. Individually, none of them will boost your game rankings or download figures by any meaningful amount. But when combined, these 20 tips can help you set up your game for long term success and higher user conversion rates.